Cabin Air Filter Replacement Service near Bedford, OH
Every vehicle owner wants to keep their ride in top shape, but it can be easy to overlook some simple tasks that can make a big difference. So, the Service Department at Genesis of Brunswick wants to remind you to get your cabin air filter checked next time you visit for a tune-up.
Purpose
What makes the cabin air filter so important? When you don't have the windows down, all the air coming into the car goes through this component. It removes dust, dirt, allergens, and other airborne particles so you can breathe easy as you drive. This makes it especially important for those with breathing problems like asthma and seasonal allergies. Your vehicle's heating, air conditioning, and ventilation (or, HVAC) system runs through this crucial part, meaning it has an effect on your climate control as well. If you want to maintain a clean cabin and high quality breathing, then you need to make sure to have this piece checked as often as your Owner's Manual suggests. And if you have any respiratory concerns, you should consider replacing it more often than that.
Warning Signs
Even if you stick to the suggested timeframe in your Owner's Manual, you may notice that your cabin air filter needs to be replaced sooner. Some signs of this are a musty smell in the cabin, weak air conditioning or heating, and a whistling sound when either of those are turned on. These typically mean that the filter is blocked and needs to either be cleaned or replaced. Luckily, our service center is open six days a week to tend to your automotive needs. You are encouraged to visit us as soon as you realize something may be off about your air filter, because it can have a longer-lasting impact on your car by leaving it unchecked. The added stress to your HVAC system could lead to expensive repairs.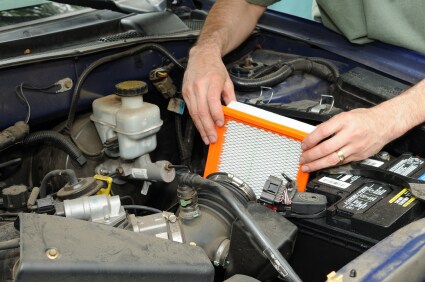 Customer Satisfaction
Beyond the typical mechanical service we show to vehicles, we also focus on customer service. We offer a program called Genesis Cares that involves valet and concierge services, remote delivery, software updates to the navigation and multimedia systems in your Genesis vehicle, and more. Your happiness is our top priority, and we go the extra mile by offering three years of complimentary Connected Services1 to eligible customers to help prove that. Whether you need roadside assistance, routine maintenance, or don't have the time to shop around for a new ride, we will step in and assist you.
Visit the Genesis of Brunswick website today to schedule an appointment for a cabin air filter replacement service near Bedford, OH. While you're there, feel free to look through the list of automobile work we perform.
1. Genesis Connected Services/Blue Link is available complimentary for 3 years for 2017, 2018, 2019, 2020 & 2021 model-year vehicles with active subscription. Enrollment is required. Only use Genesis Connected Services and corresponding devices when it is safe to do so. Cellular and GPS coverage is required. Features, specifications, and fees vary by subscription plan and are subject to change. Ownership limitations may apply. See your retailer for details. Exclusions may apply.
How Can We Help?
* Indicates a required field